His Eminence Gioacchino Vincenzo Cardinal Pecci, Cardinal Priest of San Crisogono, Bishop of Perugia with the title of Archbishop ad personam, Camerlengo of the Holy Roman Church. Elected Bishop of Rome on 20 February 1878 in the Vatican Apostolic Palace, taking the name Leo XIII.
Pope Leo XIII died on 20 July 1903 in Rome. He was buried on 25 July in the Patriarchal Vatican Basilica. On 22 October 1924 his mortal remains were transferred to the Patriarchal Lateran Basilica, where on 27 October he was buried.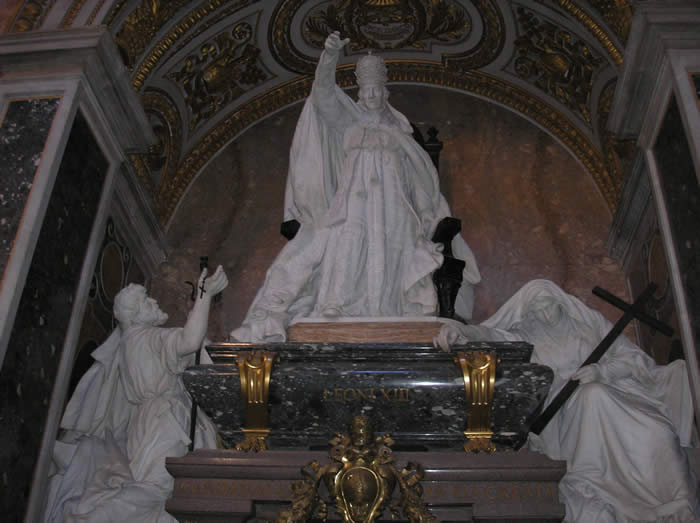 The monument to Pope Leo XII is the work of Giulio Tadolini. It was funded by the Cardinals that Leo had created.